Who We Are


With no end in sight, we will continue to strive and inspire what it means in the realm of small space living. We want to be part of the story wherein your space brings you joy and simplicity.
Perhaps it's multi-functional furniture like a convertible coffee to dining tables or smaller scale, fashionable pieces that combine aesthetic and function or customizable options that look to express your individuality.   We want you to inspire and get inspired through our small space community.
Whether you live in a condo, townhome or a space that has space restrictions, we want to be able to re-imagine what you can do with your space through careful measurement and strategic utilization of perceived space confinements.
Small Space Plus wants to remedy your space issues with real and practical solutions. We look to shine a lens into what you can create without seeing your space as limiting your options. We want to share our ideas, you share yours and we come together to share how we are embracing life with living more with less.
OUR MISSION:
Is to allow you to re-imagine small space living.
Once you know it's exists, all else will fall into place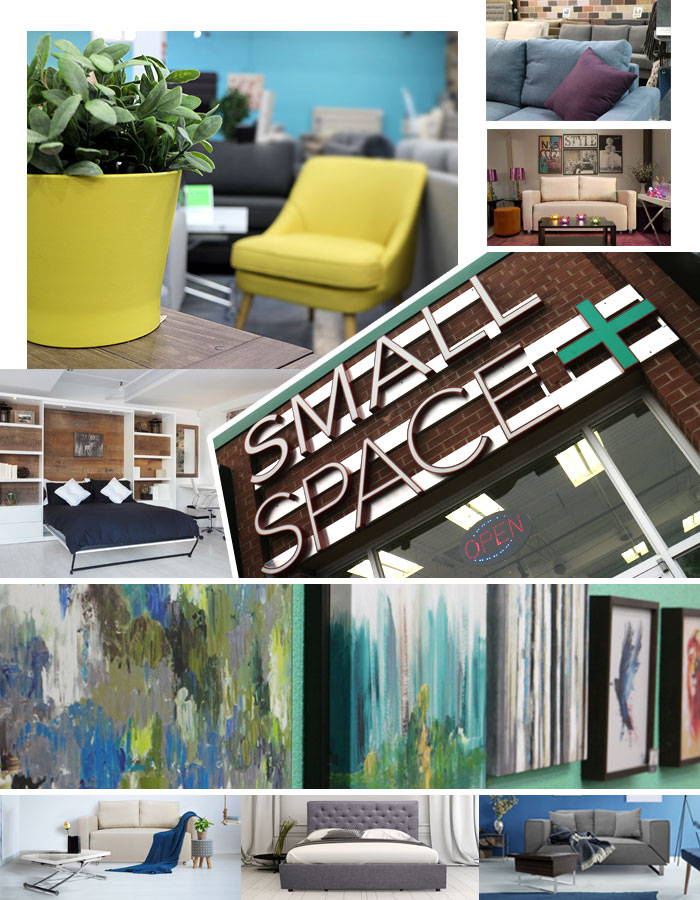 ---

Shop the look & see how our community has integrated living more with less.

Helpful tips to ensure you find the right piece. Request our measurement service, if you need assistance.

Allow our small space experts to assist you in living more with less.

Let's start the Small Space Plus online journey.