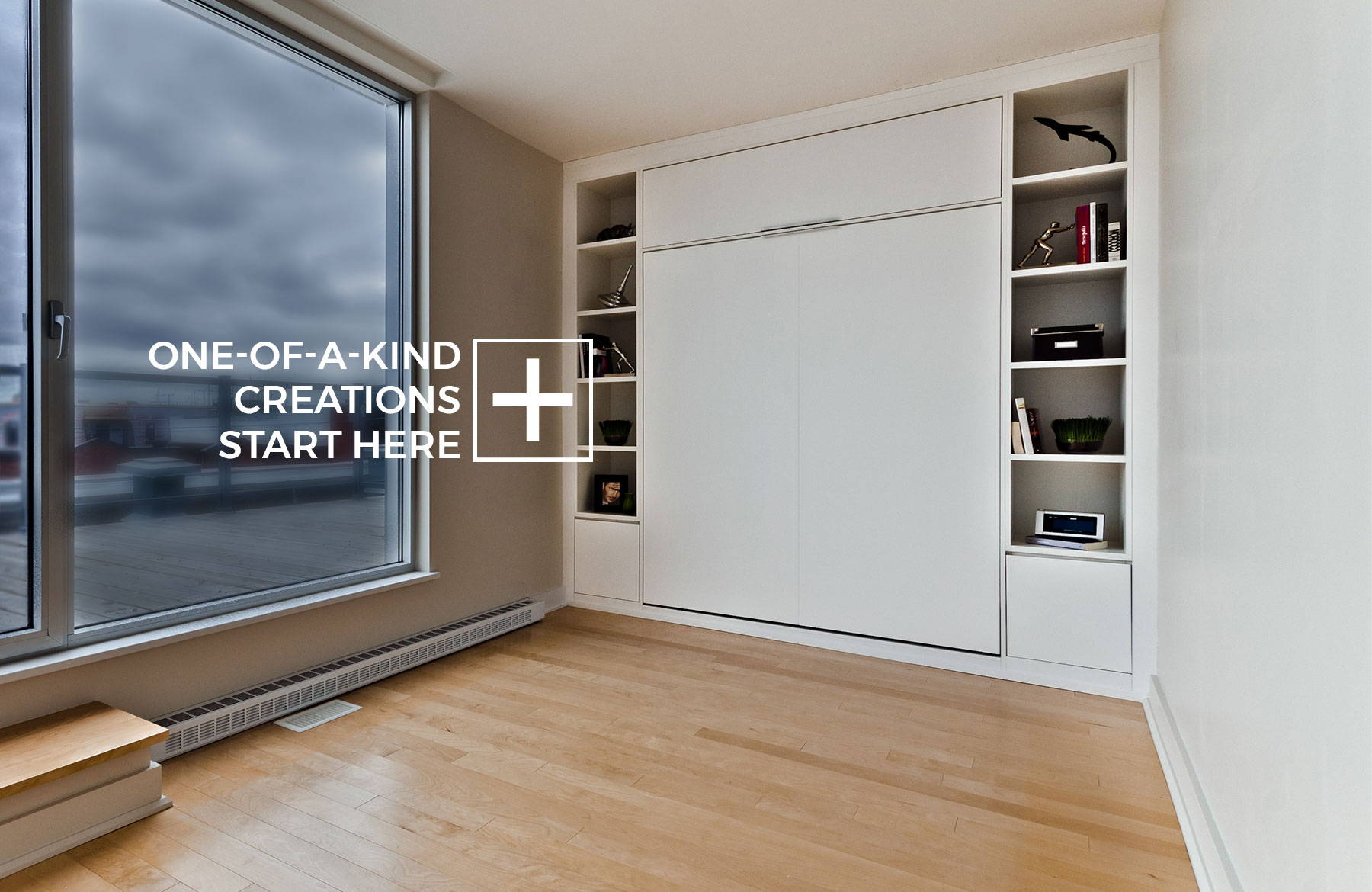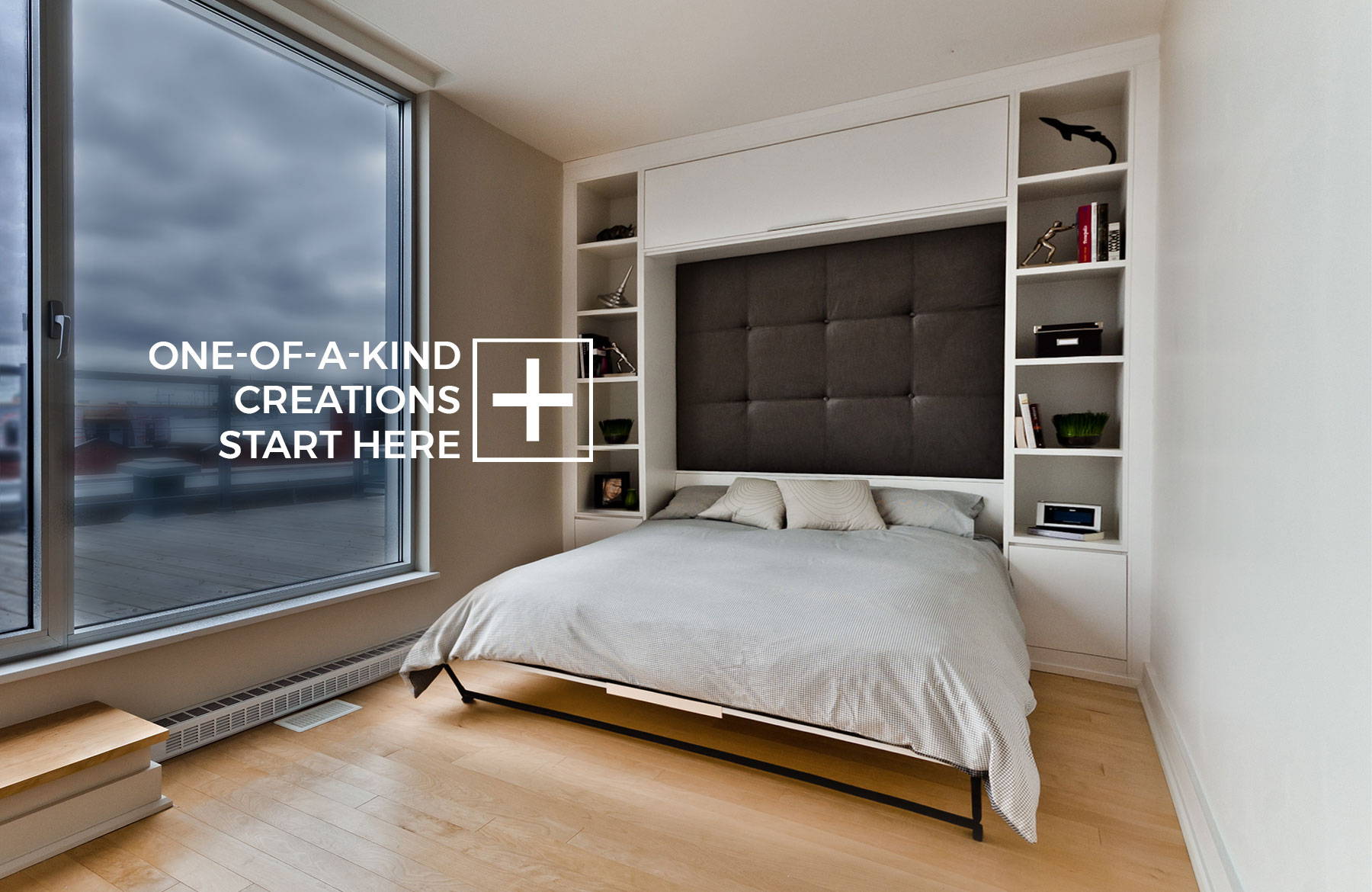 Create a
New Bedroom
Your at home office, play room or yoga studio is also now a functional bedroom.

Customizable Sizes + Dimensions
Work with your space and maximize usable space with customizable cabinetry

High Quality
Materials
Melamines, High Gloss Finishes, Wood Veneers
Contact and schedule your consultation today!
Make (another) Room For How You Live.