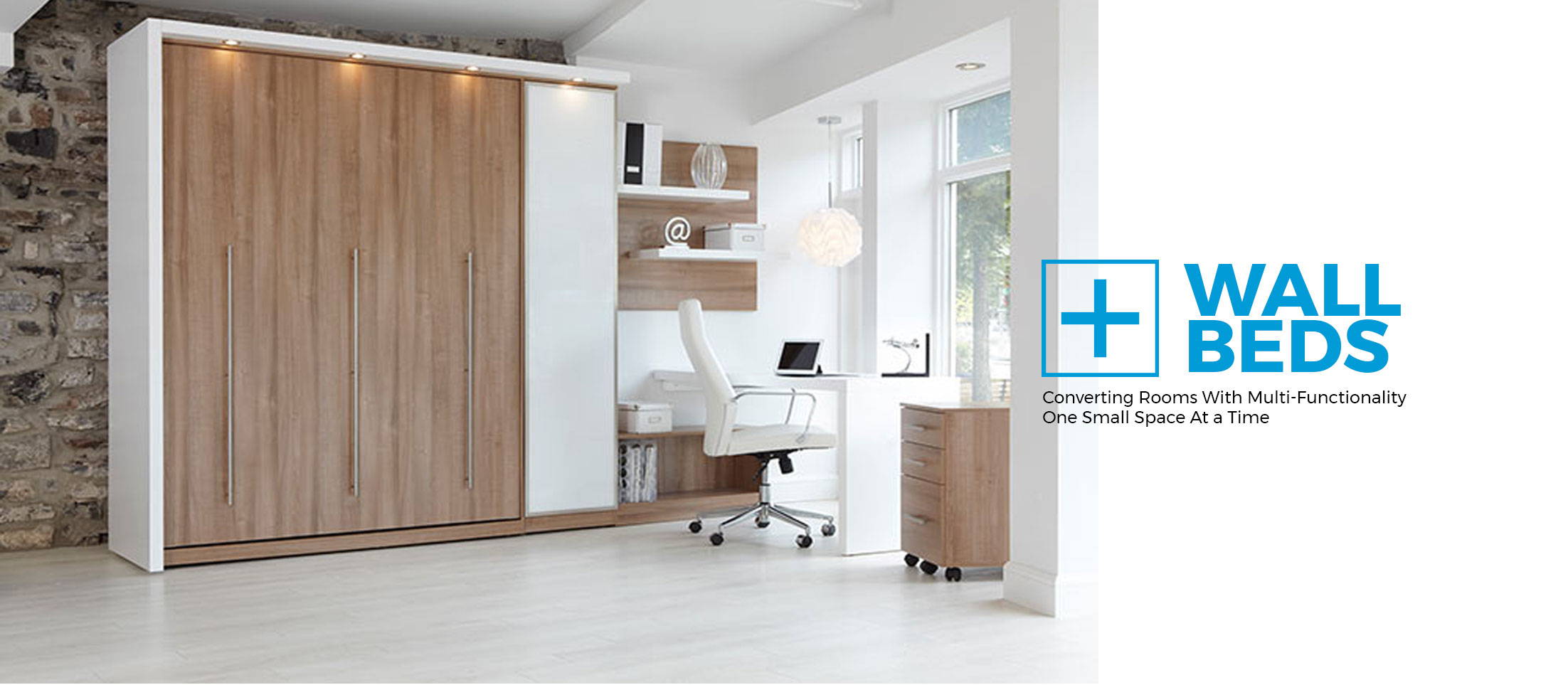 The #1 choice for wall beds is the
The system known for its quality, durability & ease of use.
BACKED BY A 25 YEAR WARRANTY
Small Space Plus is the easy choice where our expert designers, simple process and top notch customer service make it easy for you from start to finish. We use only the highest quality Canadian melamines, high glosses, wood finishes and hardware - all at an incredible price point.
---
Converting a 54 square foot den into a multi-functional space
Small Space Plus was very excited to take on this custom wall beds project. Why? It was different than any that we had done prior. The whole process took place through email, screen shares and hopeful WiFi connections. Alysse was on a cruise line at sea working as a performer, while we were here in Toronto taking notes and making things happen.
See how we converted her 6' x 9' Toronto Annex den into a multi-functional bedroom/workspace/vanity combination. Alysse has a new space to return to after her work travels and has a fresh take on living more with less.
Learn more!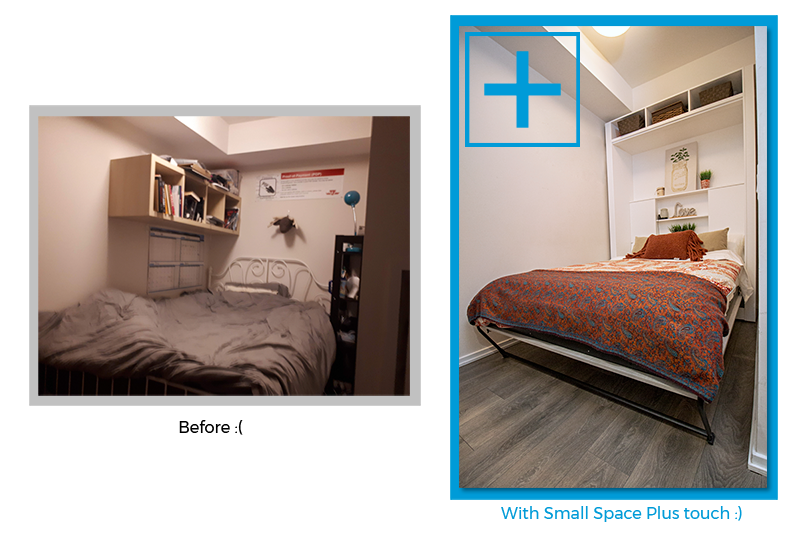 ---