• canada • decorating • murphy bed • small space • space limitations • toronto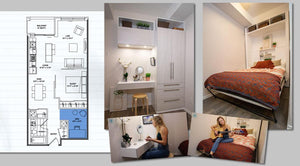 We were very excited to take on this custom wall bed project. Why? It was different than any that we had done prior. The whole process took place through email, screen shares and hopeful WiFi connections. Alysse was on a cruise line at sea working as a performer, while we were here in Toronto taking notes and making things happen. See how we converted her 6' x 9' Toronto Annex den into a multi-functional bedroom/workspace/vanity combination. Alysse has a new space to return to after her work travels and has a fresh take on living more with less. Objective: Convert...
---
• canada • clean • colours • decorating • multifunctional • remove stains • smart furniture • sofa bed • space limitations • toronto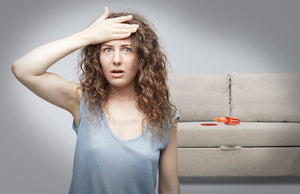 So...you've just spilled something on your sofa! With panic, you get a wet cloth and start dabbing, blotting, rubbing your sofa, and the stain is not going away! Even worse, it looks like it's getting bigger! What do you do now? Throw the whole sofa away? Cover it up and pretend it never happened? Live with the unbearable stain? Or you can learn how to remedy the stain, naturally and efficiently using these tips. NATURAL MIXTURE1 - Create a natural mixture using three tablespoons baking powder and one tablespoon club soda.-Grab A towel/cloth and rub the mixture over the stain you should see the...
---
• apartments • canada • decorating • dog • pets • small space • sofa bed • space limitations • table • toronto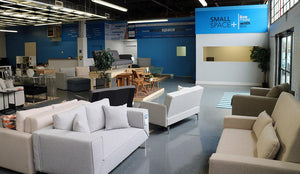 Design District just got Smaller. The new Small Space Plus store brings furniture specially developed for small environments with great functionality and beauty Now located at 126 Tycos Drive in the Castlefield Design District, Small Space Plus have taken everything over the last nine years and have created this new space. With over 7000 square feet of floor space, Small Space Plus has created a place to get inspired with small space living. The goal is to envision loving your space, living smartly and enjoying what life has to offer. What can you do with 98 square feet? The room...
---
• apartments • canada • decorating • dog • pets • small space • sofa bed • space limitations • table • toronto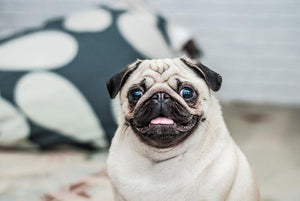 Choosing pet friendly fabric doesn't have to be a difficult task. While we love our furry companions, we could live without the climbing, shedding and scratching that comes with them.  While it's easy in theory to say Garfield will have to learn he's not allowed on the sofa, it'll be next to impossible to follow through.  With the right tools, you'll be able to select upholstery that is durable and ideal for your pets but also beautiful and complimentary to your home. Win-win for everyone! LEATHER  Leather is an optimal choice for living with pets. Whether its genuine or faux, leather doesn't attract pet hair and spills are easily...