• canada • convertible table • extending tables • multifunctional • smart furniture • space limitations • table • toronto

Maximize Square Footage With This Space Saving Dining and Seating Solution Living in a smaller space, the standard designated dining area is the kitchen island. This is perfect for one or two people, but what if you want to have guests over?  THE PROBLEM Do you like the idea of lunches and dinners between friends and or family? Have a group of friends wanting to come over at a moments notice? Want to be able to hold that potluck dinner but know you don't have a big enough dining table? If the answer is yes to any of the above, then...
---
• apartments • colours • multifunctional • small space • smart furniture • sofa bed • space limitations • storage bed • table • toronto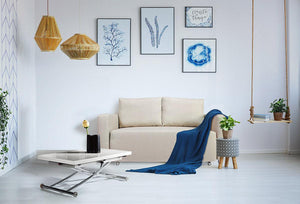 Many people are choosing to live in small apartments. They choose this lifestyle because they spend little time at home or like the freedom it provides them: a smaller space requires fewer expenses, less time for cleaning, allows you to become more efficient, organized, etc. However, when it is time to move to a small apartment it raises questions like: what furniture should I opt for? How can I make the most of my living space? How will I arrange everything I need in my room? How can I decorate my new apartment with my space limitations? But don't worry!...
---
• canada • decorating • murphy bed • small space • space limitations • toronto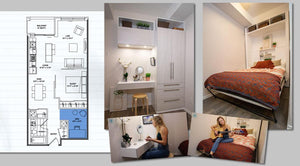 We were very excited to take on this custom wall bed project. Why? It was different than any that we had done prior. The whole process took place through email, screen shares and hopeful WiFi connections. Alysse was on a cruise line at sea working as a performer, while we were here in Toronto taking notes and making things happen. See how we converted her 6' x 9' Toronto Annex den into a multi-functional bedroom/workspace/vanity combination. Alysse has a new space to return to after her work travels and has a fresh take on living more with less. Objective: Convert...
---
• canada • garage sale • multifunctional • smart furniture • space limitations • toronto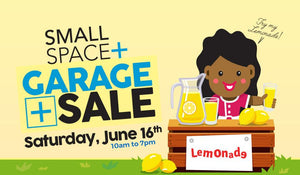 Summer is just around the corner, and with it comes the desire to walk around the city to enjoy everything that Toronto offers. The pleasant climate is a great opportunity to check out the numerous events and garage sales scattered throughout the city's neighborhoods.This is also a good time for renovations and moves, and many people take the time to renovate the decor of their whole house.So, this Saturday, June 16, Small Space Plus will be having a Garage Sale with discounts of up to 80% off for select items. The multi-functional furniture store has the largest variety of the...
---
• canada • clean • colours • decorating • multifunctional • remove stains • smart furniture • sofa bed • space limitations • toronto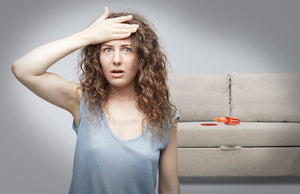 So...you've just spilled something on your sofa! With panic, you get a wet cloth and start dabbing, blotting, rubbing your sofa, and the stain is not going away! Even worse, it looks like it's getting bigger! What do you do now? Throw the whole sofa away? Cover it up and pretend it never happened? Live with the unbearable stain? Or you can learn how to remedy the stain, naturally and efficiently using these tips. NATURAL MIXTURE1 - Create a natural mixture using three tablespoons baking powder and one tablespoon club soda.-Grab A towel/cloth and rub the mixture over the stain you should see the...